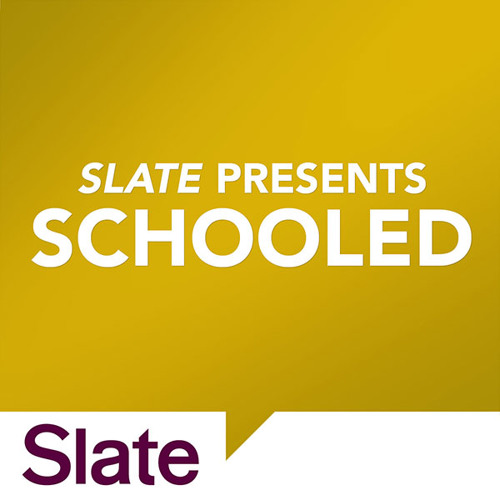 One of my favorite on line magazines has a new podcast about education that is excellent! Slate is kind of a National Public Radio / Public Broadcasting System, but they are private and have a bit of a pop culture edge. They have a range interesting articles and more importantly for me, a variety of podcasts. Below is the introduction to the first episode of the new podcast on education, "Schooled"
Welcome to Schooled, Slate's new podcast about education. One of my frustrations as an education journalist is that there are so few opportunities to highlight interesting new research in a way that's actually helpful to the consumers of K-12 education—parents and kids. That's why producer Sally Herships and I have structured this podcast to do exactly that: To have a dialogue between a teacher of gifted kids and a researcher on giftedness; to interview one teacher who fled a high-poverty high school alongside another who stayed; and to talk to instructional experts about what parents should look for when they visit schools in which they're considering enrolling their children. We'll be tackling some of the thorniest debates in school reform, from whether middle-class kids suffer in classrooms with poor students to whether American schools are anti-intellectual. I hope you'll listen regularly over the next six weeks!
Our first episode features Amanda Ripley, a fantastic reporter (and sometimes a fellowSlate contributor) whose book The Smartest Kids in the World is about what American parents and schools can learn from the best educational practices of high-achieving nations like Finland, Poland, and South Korea. Plus, find out which American states are on top educationally, and who's smarter: The average Canadian kid or the average kid in Beverly Hills, Calif.
I am downloading the book on my iPad and will be reading it for the next couple of weeks. Hopefully I can get some blog posts out of my reflections on the three educational systems featured. It is good for an international educator to have a wide perspective since I work with families from all over the world. We do have families from all of three of those countries in my current school. Below is the pod cast that is hosted by Sound Cloud, one of my new favorite sites on the internet!
[audio https://soundcloud.com/slateradio/schooled-the-smartest-kids-in]